Mobility | DisabiliTEA | Inclusion
Mobility
While Cloyne Court is not the most wheelchair-accessible place to live, it has seen a few improvements in the last year that make life a little easier for those of us with at least mobility disabilities.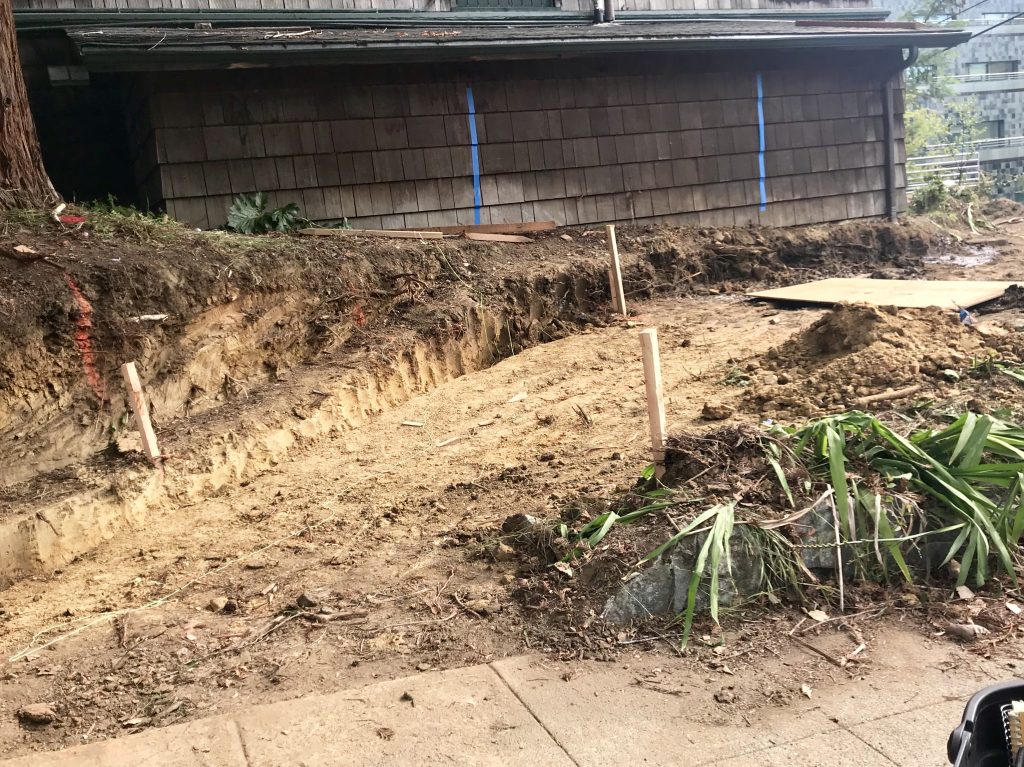 Basement ramp. Installed in May 2018, the ramp leads to the basement floor, on which we have the free pile, workout area, Special Waste, music rooms, and an entrance to the maintenance room—as well as the outside spa.
ADA-only fridge. If you have a disability that inhibits your ability to access the walk-in and personal fridges, or that requires you take some chilled form of medication, you may use the ADA-only fridge, located in the main kitchen, in the left corner next to the cooktop area.
Cloyne's three wheelchair-accessible bedrooms and climates of noise. The only wheelchair-accessible rooms in the house are in the west wing on the first floor (W1D, W1E, and W1F), directly above what had been considered the band/music room.
Workshift Accommodations
Contact Betsy Putnam (betsy@bsc.coop) as well as the Workshift Managers (clowm@bsc.coop) to discuss with them your workshift hours. What does your medical provider say you can or can't, should or shouldn't, do? If your disability severely limits the types of shifts you can work, speak to the managers directly before deciding to fill out the workshift questionnaire. You will also be assigned dates on which you must clean your hallway's bathroom(s). Residents with mobility disabilities in the past have had their attendants clean the bathrooms for them; alternatively, consider speaking to Betsy, the Workshift Managers, and/or the Facilities Manager about an accommodation.
DisabiliTEA🍵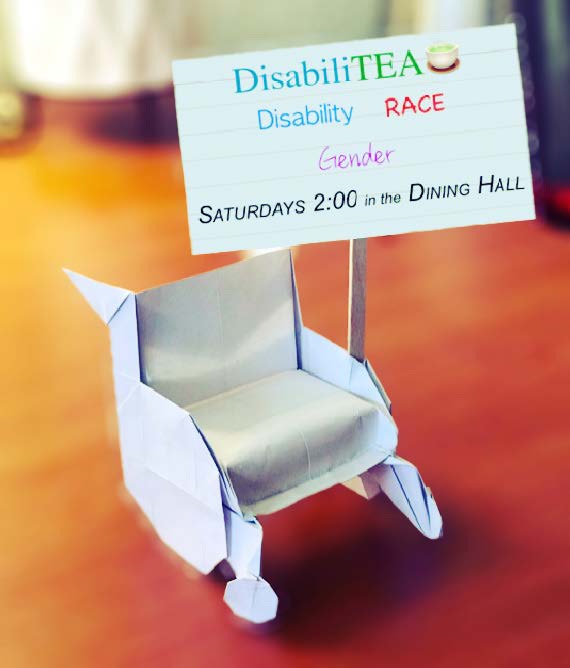 Usually in the dining hall at 2 pm on Saturdays, we meet for DisabiliTEA (and sometimes snacks). Sometimes we talk explicitly about disabled life.
Sometimes we speak just with the mindfulness that disability affects
our lives. Some common themes:
anxiety, self-advocacy, "cooperative living," accommodations, disability
etiquette, community
Cultural Disability Studies, ableism, bureaucracy, interdependence/independence, social vs. medical models of disability
Movies, TV, music, fun stuff and funny stuff!
Above all, we will speak from each of our own experiences.
If you are looking for a space to debrief in the presence of friends who "get" you, want to better understand the disability community, or perhaps hesitate to identify with "disability," let us be the circle to your arc, or the square to the status quo…Even the Mad Hatter exists within a narrative of disability—TEA?
What Could Improve?
Advocating for ourselves as disabled people can sometimes feel at odds with communal living, but is your straining worth everyone else's ease? In Disability Studies, to "come out" as disabled is to admit that what non-disabled people may find to be an inconvenience, we find to be a drastic in its impact on our daily lives. How do you think Cloyne could improve?
Council: A Place for Action
Cooperative living involves working toward equitable circumstances in which we also have autonomy. If you are frustrated with structures of the house, bring those concerns to Council by contacting the House President (clohp@bsc.coop) or adding an item to the agenda via PeerMind. When the issue has been upsetting, I have also voiced my concerns to a friend, who would then add an item to the agenda on my behalf. Self-advocacy is hard, but it's easier when we work as a team. Your allies and fellow disabled Clones will be happy to support you!

Some Ideas
Awareness. Any one of us could have an invisible disability. We can be patient with one another while respecting one another's privacy.
Disposal of Waste and Unwanted Items. Access to Special Waste and the Free Pile. Kitchen area waste bins. Surface clearances such as that between the Mixed Paper receptacles and the Personal Fridge. Compost bins obstructing aisles.
Council. As the driving force of our little democracy, Council should be accessible to all of us, regardless of disability. Background noise—loud music, group conversations, heavy cleaning, etc.—can severely limit one's ability to focus on the issue at hand, literally, via overstimulation. Accommodating or making up for the speed at which we run Council—with patience, alternative forms of attendance, and a means of communication that follows universal design (i.e. with closed-captions, audio-enabled feedback, visual descriptions, etc… maybe webcasting?)
Physical access to food and a freezer. Wheelchair-using Clones and Clones with mobility disabilities may have more difficulty accessing the 'board' portion of Room and Board. Consider the placement of house fruit, vegetables, milk and non-dairy alternatives, leftovers, bread bins (and the bins themselves), cereal, condiments, and the whole industrial-grade restaurant-style kitchen area, laid out over several rooms, which makes cooking such a feat that some disabled Clones opt out of cooking altogether, if not already nearly-impossible in this setting.
Adding more accessibility info to this page. The focus of this article is on mobility, but there are other types of disabilities — mental health disabilities, Blindness and Deafness, and Autism, to name just a few — that are not given the attention they deserve. Ask the managers about receiving Home Improvement (HI) hours for improving this page!
Created by Sydney Wyma (Original Co-Facilitator of DisabiliTEA) in Spring '19