WHO I AM: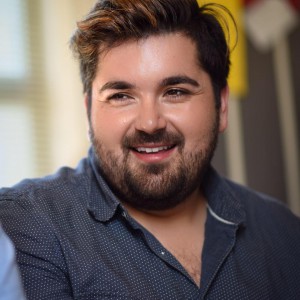 Matt Sabouri
WHAT I DO:
I am a full time staff member that lives and works here at Cloyne. My main duties are to essentially oversee the day-to-day operations of the house. I do this by supporting and working closely with the house level managers.
COME TO ME IF:
You're not sure who you need to talk to about something

You're having issues with a member or manager

You want to be reimbursed for a pre-approved purchase

You need quarters for laundry :)

You're locked out of your room

Questions above move ins/outs, house projects, budgets, furniture, policies, or anything else.
HOW TO CONTACT ME:
Talk to me when you see me around! I don't mind being asked manager things when in common space around the house. I'll always answer as long as I am not rushing off to address something timely (but I'll let you know if that's the case)

matthew@bsc.coop

or stop by my office hours which are posted on the door

I am available through the lockout number (415-985-6258) if you get locked out of your room

You can also reach me via the Cloyne Emergency Cell @ 510-812-6800. Please reserve this for actual emergencies (safety issues).