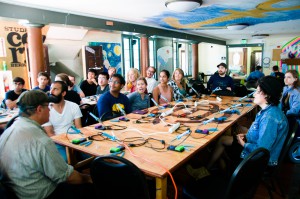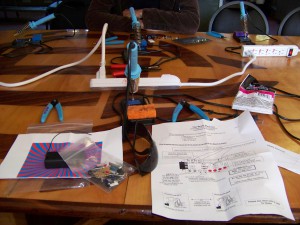 On Sunday August 27th, 2014, Cloyne Hosted its first community-wide academic theme workshop!
Mitch Altman, hacker and inventor of the TV-B-Gone and Trip Glasses, visited our house, inspired us to follow our dreams and quit jobs that we don't love, and taught us to solder various pre-programmed kits! Attendees soldered and constructed their own TV-B-Gones, Trip Glasses, LED light sets, sound pens, and personal projects!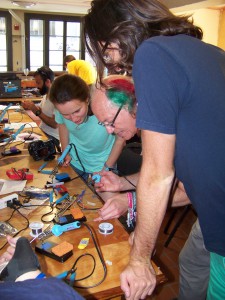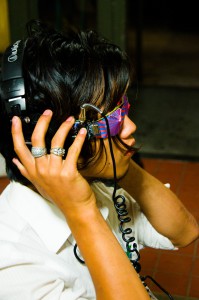 The event began at 3 pm and by 10pm, solderers had micro-burns on their fingertips, lead under their skin, co-op food in their bellies, and buzzing electric energy.
We look forward to working with Mitch in the development of our own Cloyne Hackerspace and in future house workshops.
Thanks, Mitch, and thanks to the 30 attendees!