Greetings! On Sunday, September 28th, Cloyne Hosted the annual BSC (Berkeley Student Cooperative) alumni gathering. This year, the event coincided with the 50th anniversary of the Free Speech Movement at Cal, so all attending BSC members, alumni and friends were invited to participate and share their Free Speech-related stories.
The event lasted from 12 noon until 4 pm, and there were roughly 100 past and present BSC members in attendance. From noon until 1, lunch- prepared by current members of Cloyne- was served in the courtyard.
There was an archive gallery in the downstairs Study Room/Chapel of Cloyne. All present were invited to bring their own photos and documents to share.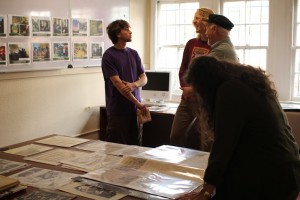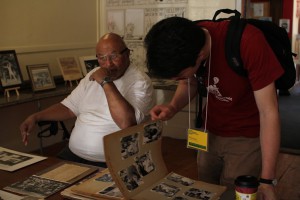 The Alumni meeting and Free Speech Revival storytelling took place in the Great Hall from 1-4.
Thanks to all who attended and made the event possible!